Day 13
Yellowstone
States: Wyoming
Total Miles: 3900'ish
Time Zones: still in Mountain, 3 total
Spent the entire day in Yellowstone. Quite a treat. I got up early, well, I didn't have much choice, it was either get up and get the heater in the car running or freeze to death. Was good to get up early as I had to head all the way to the Northeast entrance to look for wolves. When I got over there there were a few trucks and some people with really long lenses, but they were just standing around not doing nothing. After 30 mins of no wolves, I left. On my way back towards Madison, I stopped off at a few spots for pictures and hiking. The first hike, Hellroaring, was interesting in that it went over a suspension bridge across the Yellowstone. Had I continued that way, I would have ended up in Gardiner 18 miles away outside the park. I chose to head back to the Hellroaring Creek. Hit a few other spots like Wraith Falls and Endine Falls. Eventually I got back to Norris and checked out the geyser basin there and then headed off to the Grand Canyon of the Yellowstone. Due to all kinds of ugly construction, I never made it to the north rim, so all pics are from the south rim.
Gibbon Falls early in the morning: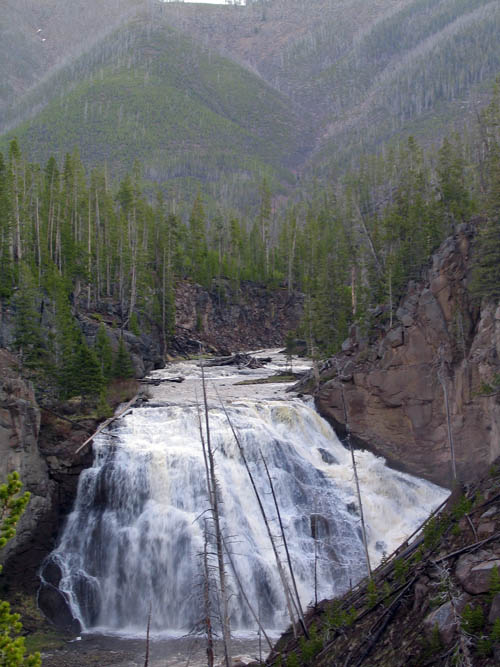 Gibbon Falls from closer: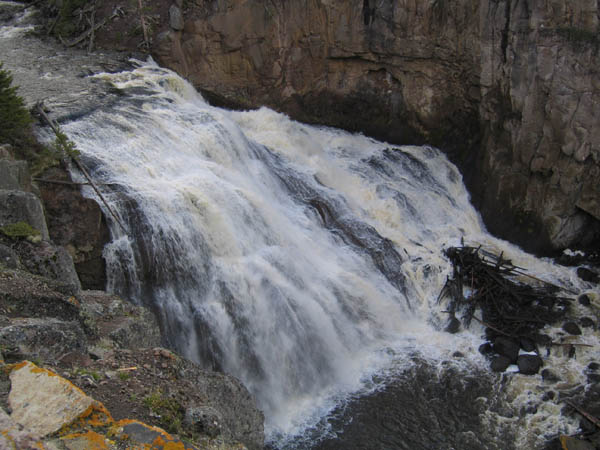 Came across a herd of Bison on the way to the wolves. This guy got left behind and was galloping to catch up: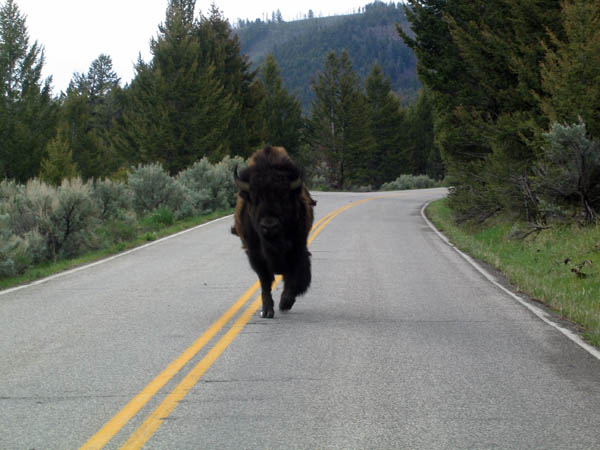 Hellroaring Creek hike, Yellowstone river visible: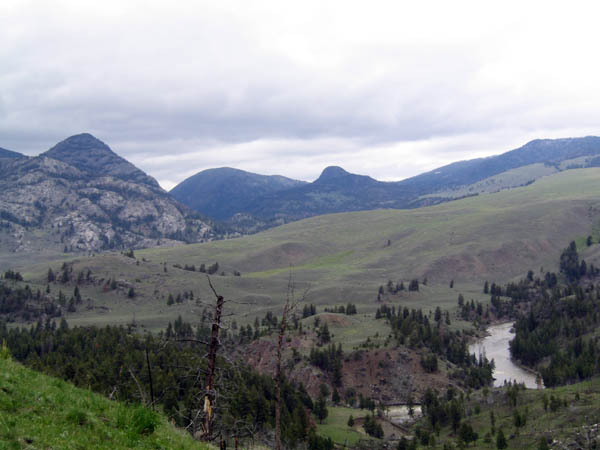 Suspension Bridge: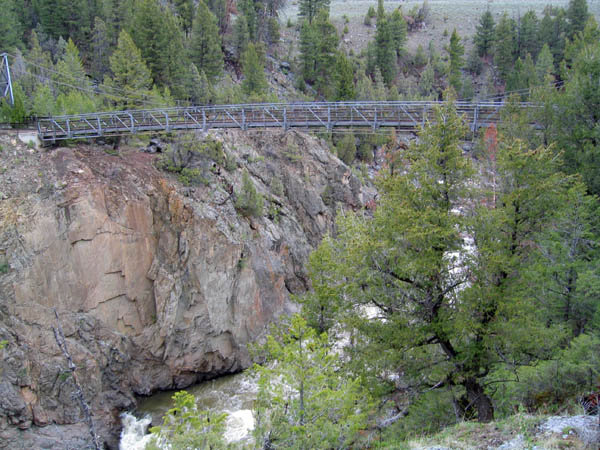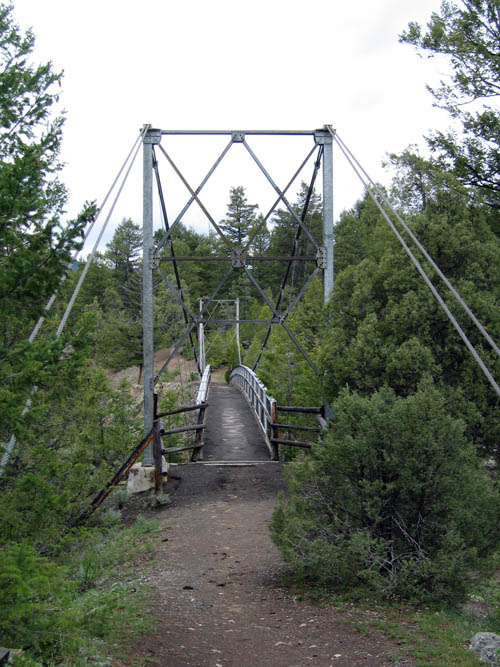 A view from the bridge: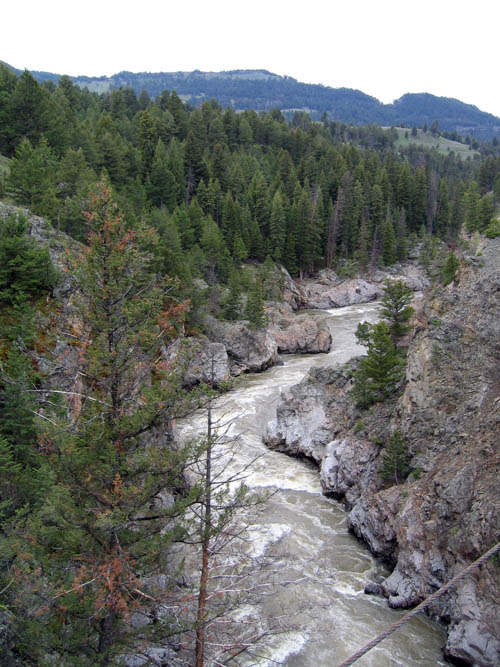 Osprey nest on bridge: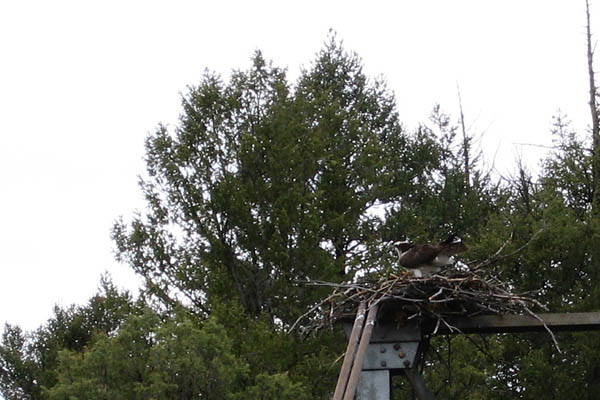 My one artist picture, I call it "Osprey on an Ugly Day":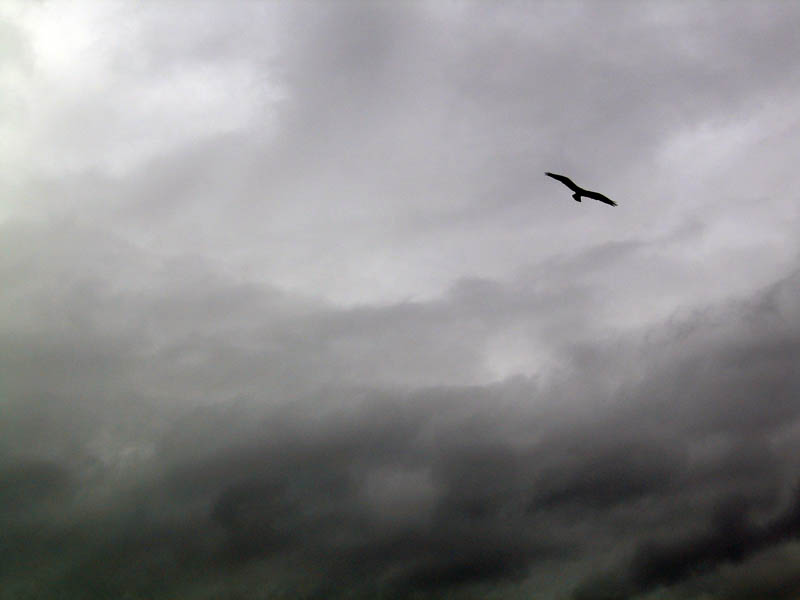 Wraith Falls:

Bison protecting the trail at Wraith Falls: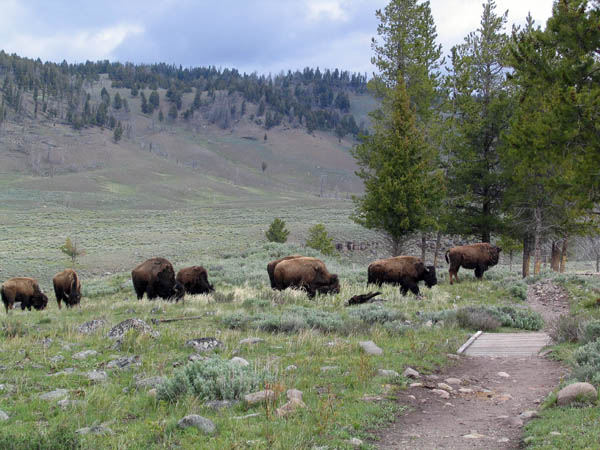 Coyote: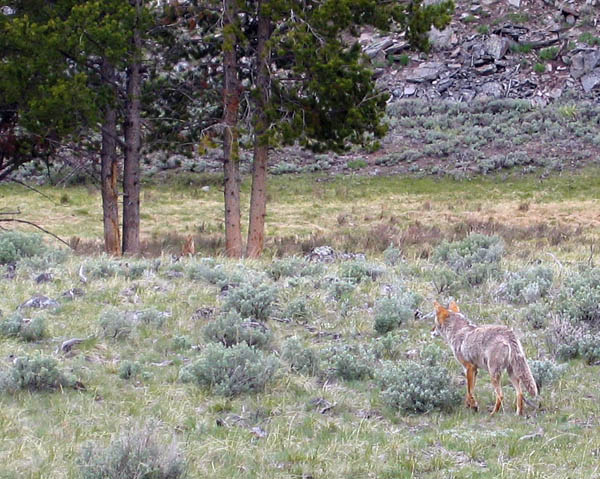 Casualty of human interaction. This guy just ran up and down the road begging at car windows for food.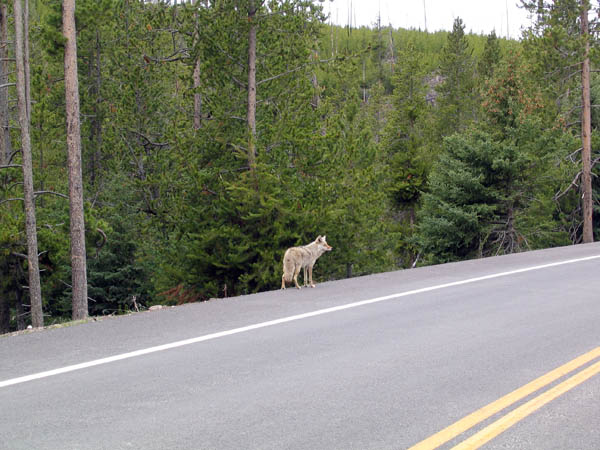 Elk: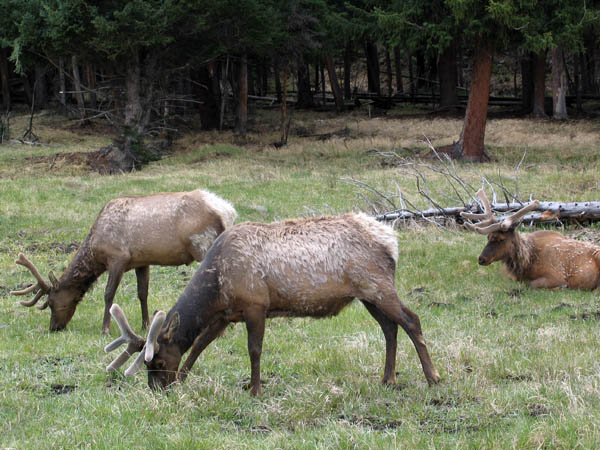 Orange Spring at Mammoth, just about the only thing worth looking at there nowadays (and it ain't much):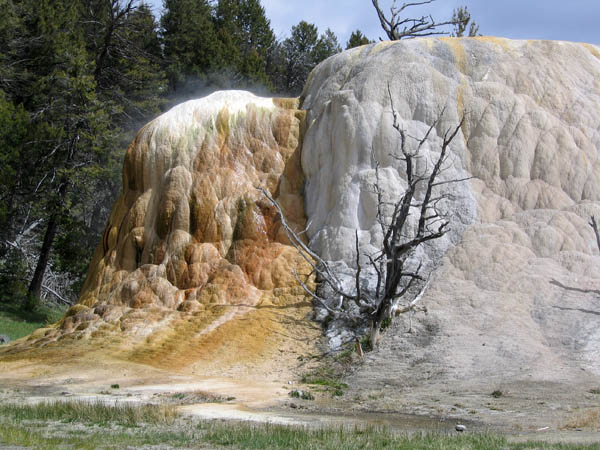 Artist paintpots: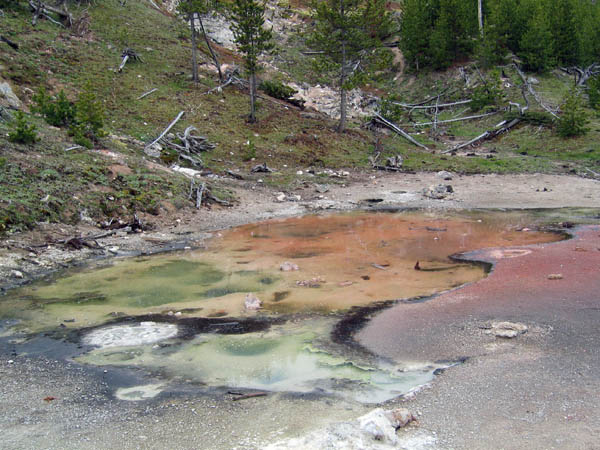 Spring at Norris Geyser basin: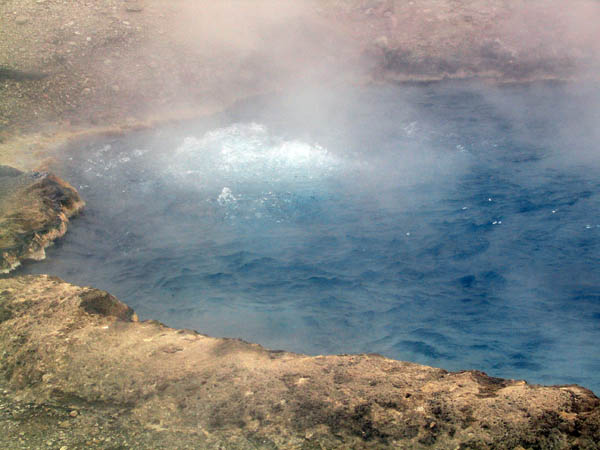 More springs:

The basin: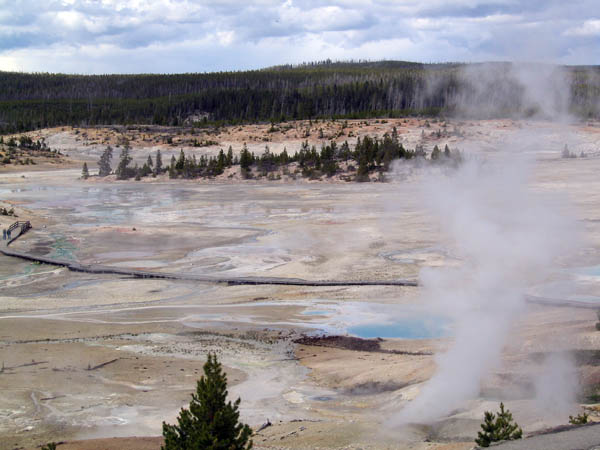 Steamboat Geyser, the biggest geyser in the world. Major eruptions can go off anywhere within 4 days to 50 yrs of it's last eruption. I didn't wait (last eruption in October of 2003, just missed it):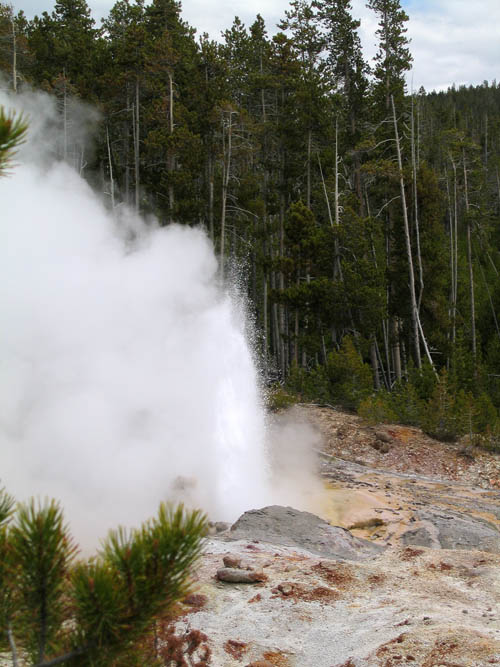 Another geyser: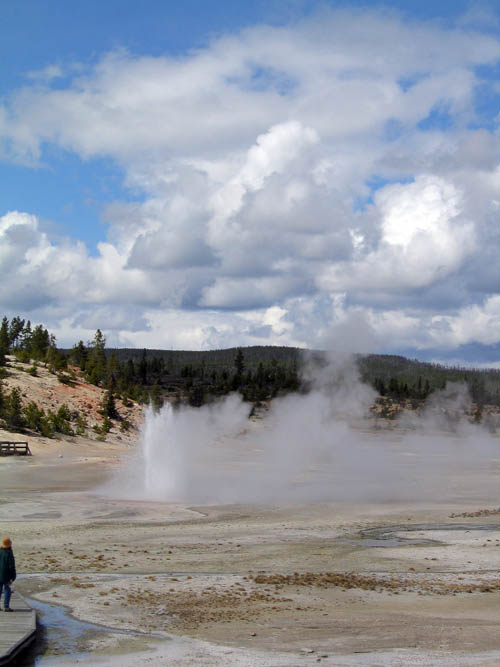 2 different colored bacteria streams: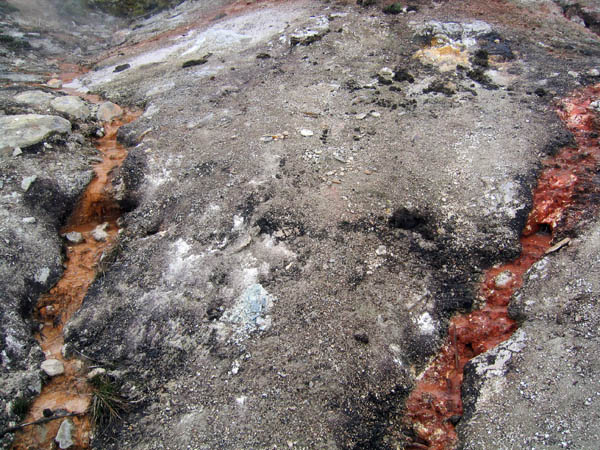 Lower Falls of the Yellowstone River from Uncle Tom's Trail: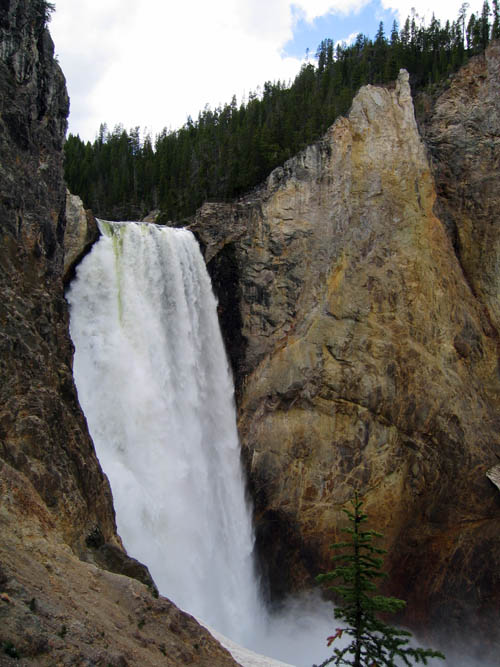 Lower Falls from Artist Point: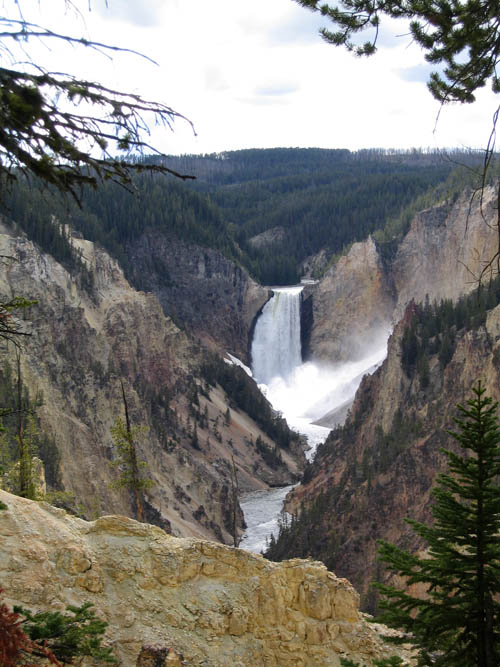 Upper Falls from the South Rim: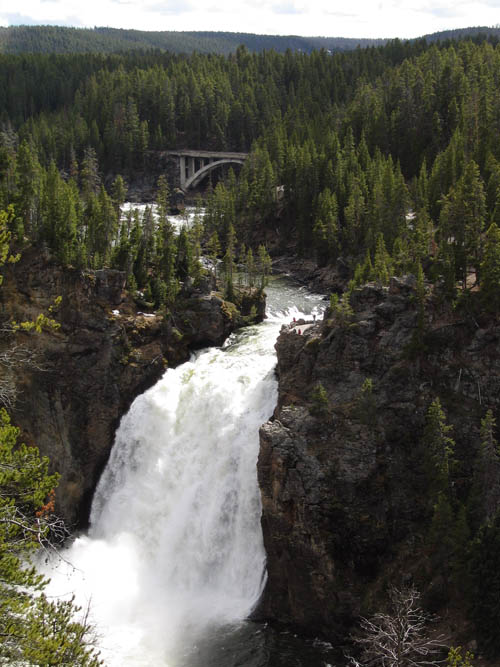 The Grand Canyon of the Yellowstone: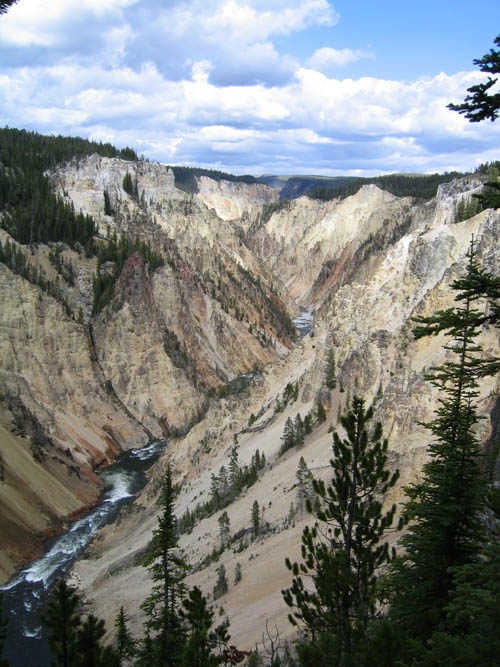 Last Yellowstone picture, I think of Mt. Washburn which was closed. I was looking forward to hiking this: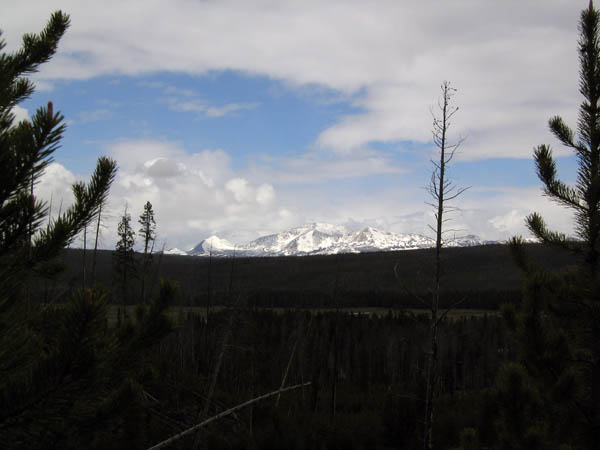 Next up, leaving Yellowstone, picking up a hitchhiker in Bozeman, MT and heading to Glacier.