Day 6:
Niobrara State Park NE to Badlands South Dakota to Wall Drug to Custer State Park
Total Miles: 2735
States covered: NE (segment start), SD (segment end)
Time Zones: 2 (central, mountain - western half of SD), 3 time zones total
This drive was pretty uneventful. Still very windy and cloudy almost the whole way to the Badlands. I got to the Badlands and began the scenic drive. So many places to pull over, get out and take a picture, but man it was cold. It got down to 36 degrees with 25 mph gusts. That's really cold. After making the Badlands loop, I popped out at Wall Drug. If you don't know what Wall Drug is, you can find out about it at walldrug.com. After resupplying myself, I headed off to Custer State Park in the Blackhills. This place is gorgeous. I haven't seen much of it yet and the place was socked in with fog, but I'll be here for 2 full days, so hopefully I'll have a couple pictures to do the place justice.
Finally seeing a little blue sky in the South Dakota Plains: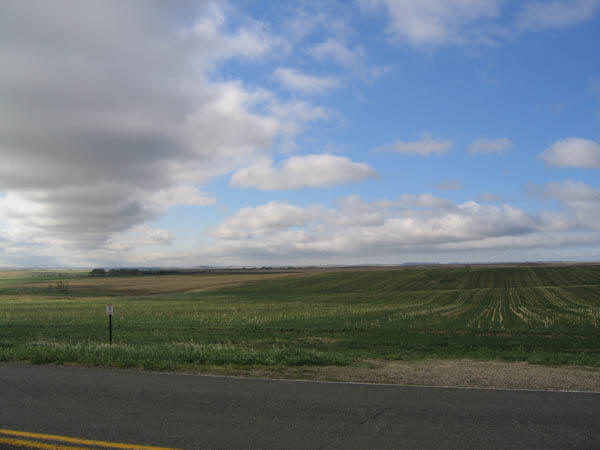 I must be getting close to the Badlands (clouds are back):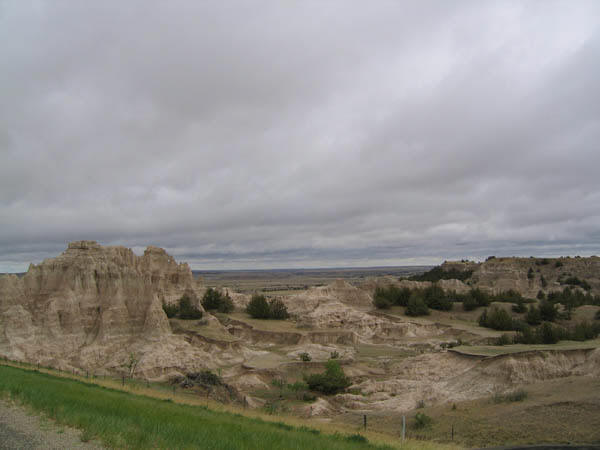 The Badlands Scenic Loop start: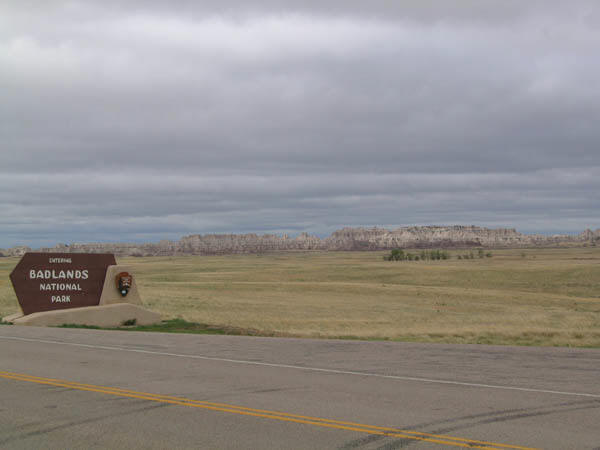 Badlands Pictures: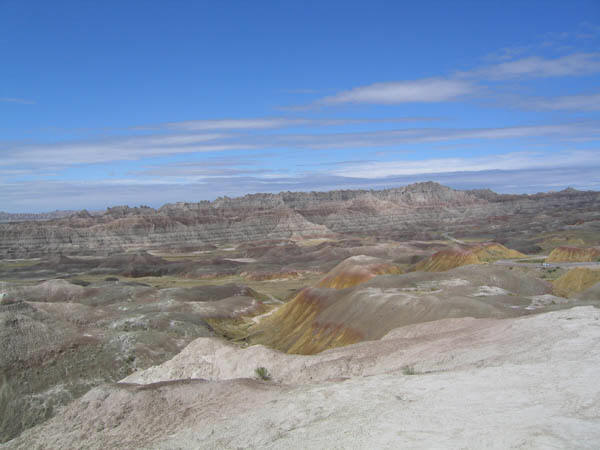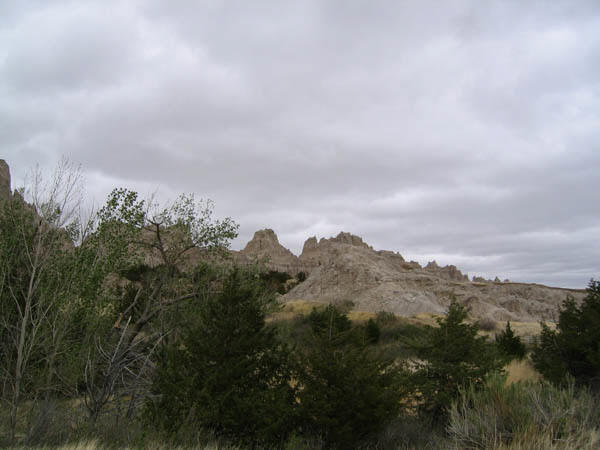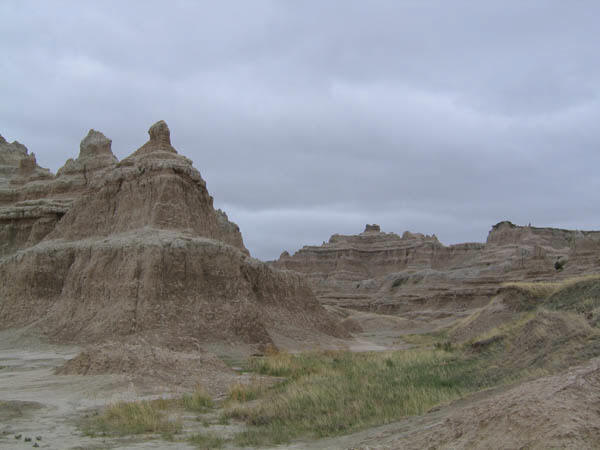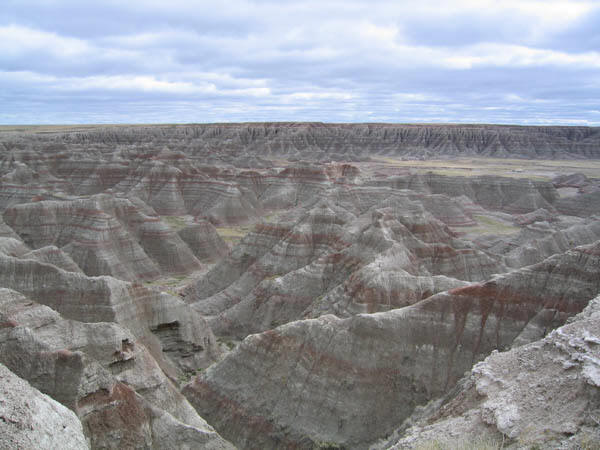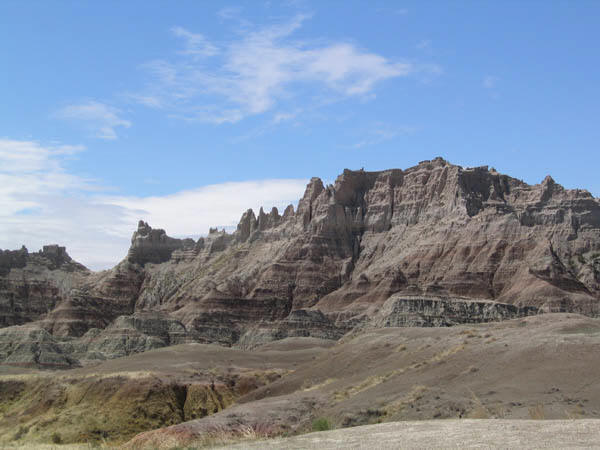 Spot the wildlife: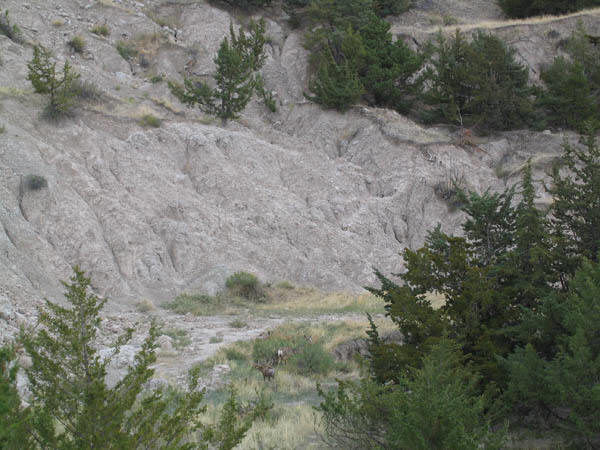 5c coffee at Wall Drug, Free Ice Water at Wall Drug...: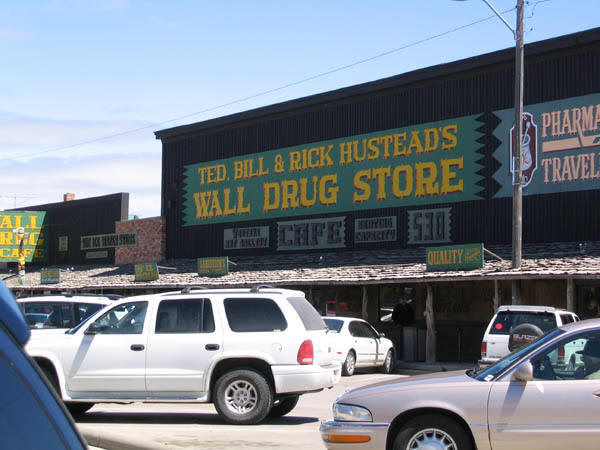 Custer State Park wildlife:
Wildlife near Mt. Rushmore: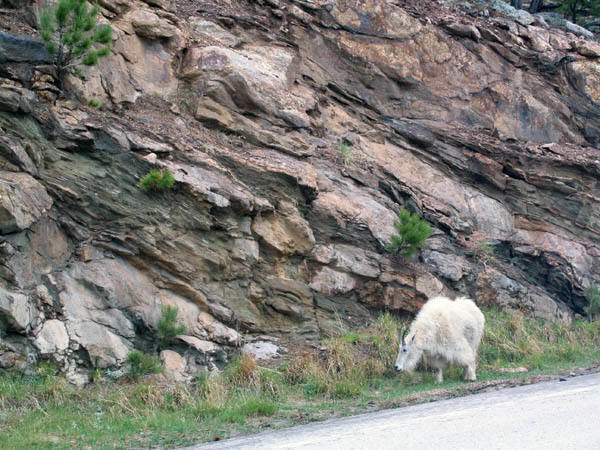 Will there be more?....